Corporate Advisory |
Funds Management |
Capital Access
Supporting Companies That Enhance Australia's National Security
Corporate Advisory |
Funds Management |
Capital Access
Supporting Companies That Enhance Australia's National Security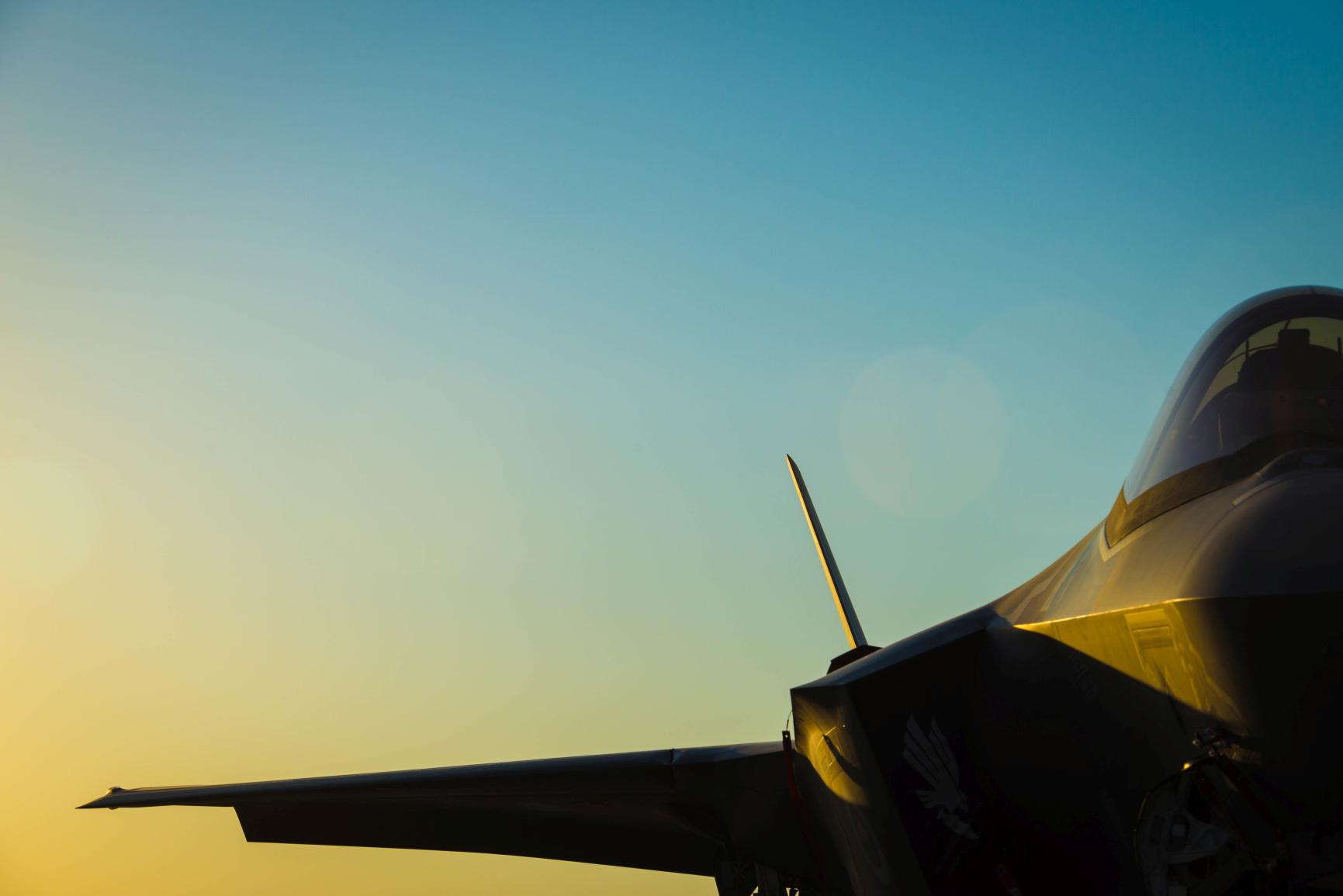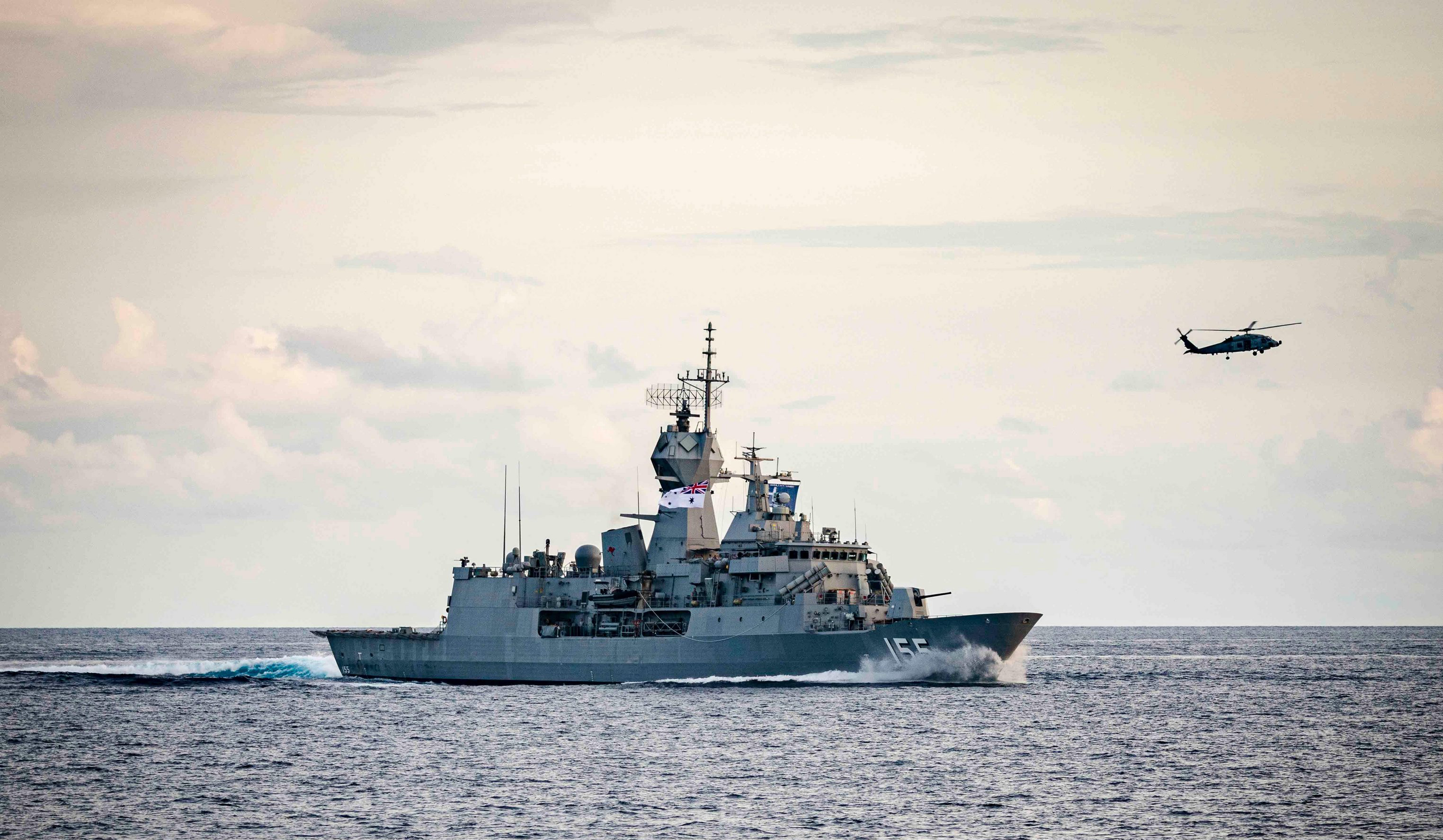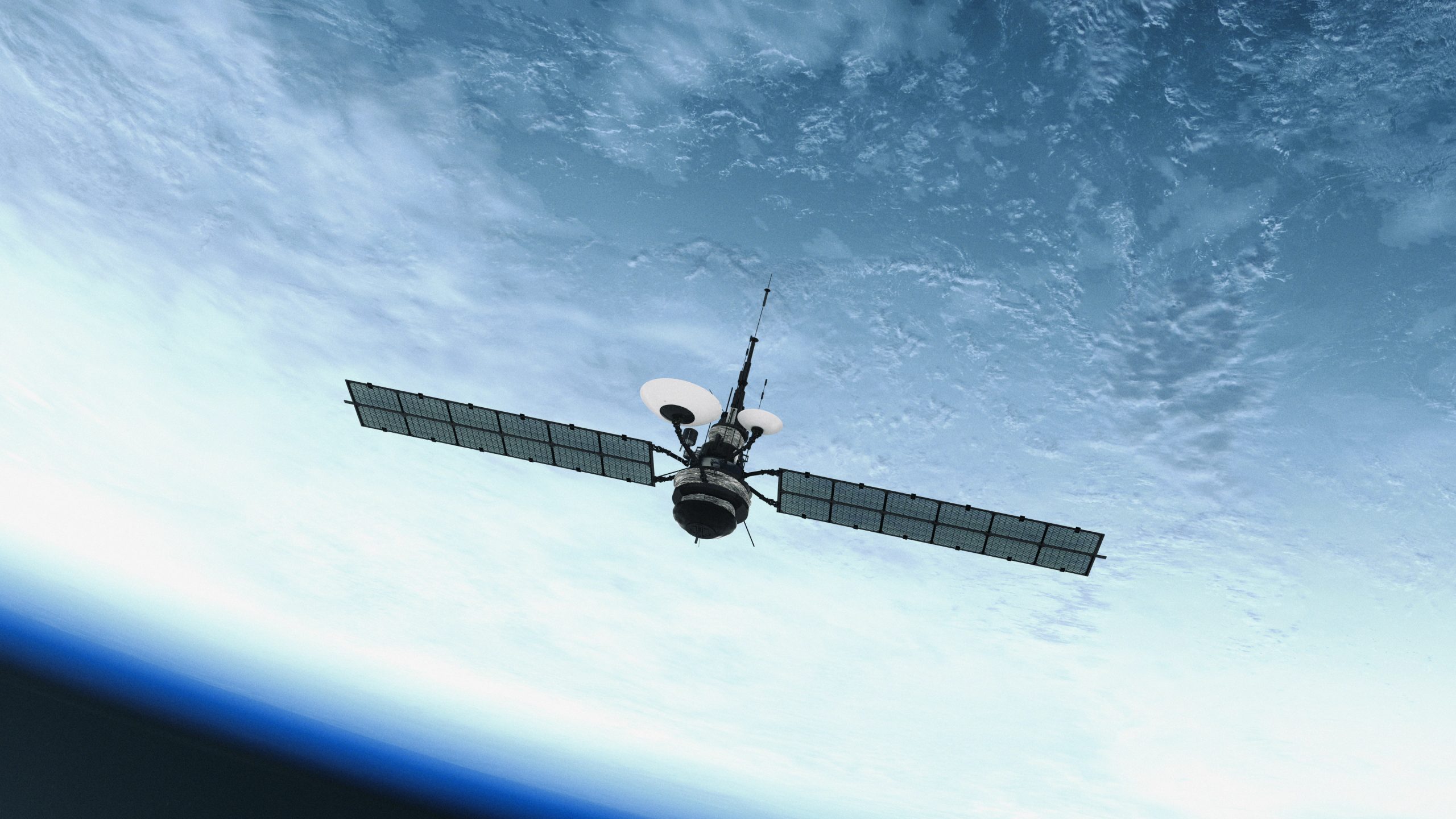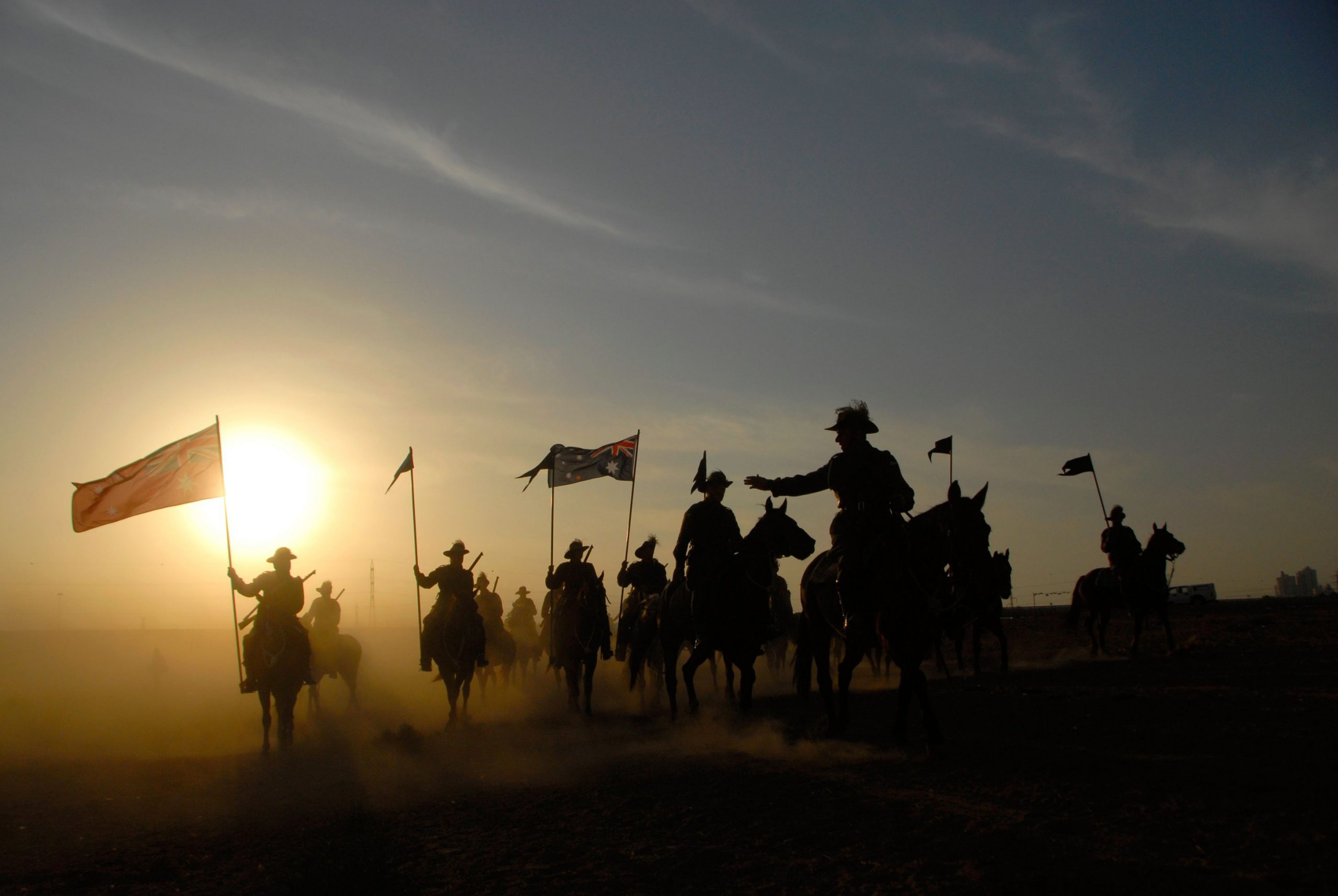 What We Do
LightHorse Group is an independent, Australian owned and operated professional services firm, with offices in Sydney and Canberra. We provide corporate advisory, capital access and funds management services with a specific focus on national security and defence companies operating in areas including: cybersecurity, quantum computing, artificial intelligence, defence aerospace, defence platforms, tactical products, hypersonic vehicles, advanced materials, military services, battlefield healthcare, munitions and military technology.
Advisory
Our core corporate advisory business provides domestic and cross-border services to public and private companies on business sales, capital raisings, mergers, takeovers, acquisitions, divestments, capital market activities, and restructurings.
Funds Management
Our funds management business arranges and manages bespoke investment opportunities in the national security and defence sectors for wholesale Australian-resident investors. The investment team provides a complete skill complement, combining deal sourcing, structuring, due diligence (legal and commercial), financing and operational.
Services
We specialise in the national security and defence sectors. Our senior team have decades of experience in defence and investment banking, including in an operational military capacity, managing defence businesses, advising the Department of Defence and across the full spectrum of M&A and capital markets activities. We are supported by an advisory board with significant military experience drawn from major branches of the Australian military.
CORPORATE & STRATEGIC ADVICE
TAKE-OVERS, TAKE-OVER DEFENCES,
MERGERS, ACQUISITIONS & DIVESTMENTS

PRIVATE CAPITAL-RAISINGS
FUNDS MANAGEMENT
DEBT & EQUITY CAPITAL MARKETS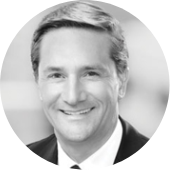 CHRISTIAN NICKS
Managing Director
Christian Nicks is a career investment banker with over twenty years' experience working in Australia, the United States, Japan, Hong Kong, and the United Kingdom. Christian spent over ten years at Goldman Sachs working in the general industrials, private equity, telecommunications, healthcare, transport and mining sectors. During his time at Goldman Sachs, he advised on a series of significant private equity transactions in Australia, including the A$2.6 billion private equity takeover battle for Healthscope, the A$2.7 billion leveraged take private of DCA by CVC Capital Partners, Healthscope's A$3.6 billion joint bid (partnered with private equity) for Symbion Health and the A$1.1 billion sale of DCA Aged Care by CVC Capital Partners.
Read More
In 2010, Christian left Goldman Sachs to become Head of Investment Banking at Investec Australia, where he led a team of 35 professionals to substantially grow Investec's advisory business. While at Investec, he initiated and advised on the A$1.1 billion acquisition of Spotless Limited by Pacific Equity Partners. The transaction employed several novel takeover techniques, was remarked to set the "high water mark for hostility in Private Equity takeovers in Australia," and was ultimately successful after a campaign fought with the support of institutional shareholders. He also advised on the A$880 million sale of Ingham Enterprises to TPG, the sale of Supre Holdings to Cotton On, and advised Perpetual on its response to an unsolicited A$1.8 billion takeover approach from KKR.
Christian graduated from Stanford University with a Bachelor of Arts in Economics. He is a dual US and Australian citizen.
Read Less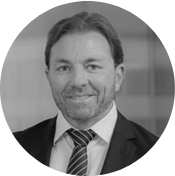 Brett has carved out a 25-year career in Defence, government and private enterprise – building upon his reputation as a thought leader and strategist in the Defence & National Security sector.  Brett graduated from Duntroon in 1999 and spent the majority of his career with Forces Command and Special Operations Command. In 2006, Brett transferred to the Australian Army Legal Corps serving with Special Operations, Forces Command and 6 Brigade as a senior legal officer. During his time in uniform, Brett was sent on numerous deployments around the world, receiving commendation for service during his final deployment in 2011.
Read More
Combining his military service with legal and commercial acumen, Brett was instrumental in designing and executing Downer Group's defence capability and then went on to build McR Defence – an advisory arm of McCullough Robertson Lawyers supporting Government, Defence and Defence Industry with commercial, governance and advisory services.
His recent work includes the role of legal and commercial advisor for a large private equity firm on an investment in the national security sector (cyber); advising an Australian maritime SME on capital raising and US Defence market export; and advising government on the allocation of funds in the region.
Brett is a veteran and is also the Chairman of Wandering Warriors and the Australian Veterans Employers Coalition.
Read Less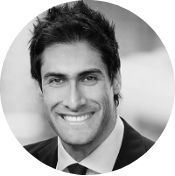 NICK EKANAYAKE
Executive Director
Nick Ekanayake is an investment banker with over ten years' experience. His experience is diverse and includes M&A, equity and debt capital markets, restructuring, and distressed transactions in sectors that include consumer goods, professional services, industrials, healthcare, infrastructure and retail.
Nick commenced his career in Macquarie Capital's Infrastructure team, where he worked on the restructuring of Babcock and Brown's listed infrastructure funds, the sale of the Tasmanian Gas Pipeline, the development of the A$450m Silverton Wind Farm, and the acquisition and management of seed renewables assets.
Read More
In 2009, he joined Rothschild as it advised the Queensland Government in respect of a A$16bn program of infrastructure asset sales. He advised on a number of multi-billion-dollar transactions, including the A$3.1bn sale of Queensland Motorways by the Queensland Government, APA's A$2.2bn bid for Envestra, RREEF's A$3.0bn bid for Spark Infrastructure, and the A$2.8bn restructure of Alinta. He also advised APA Group on its A$530m disposal of APA Gas Networks, Broadcast Australia on its A$300m refinancing, and Mitsubishi on its A$225m acquisition of United Utilities Australia. In 2013, Nick joined Christian at Investec. He led the day-to-day execution of a variety of transactions, including the A$1.0bn IPO of Asaleo Care (at the time, the largest IPO since 2009), MyState's A$270m merger with The Rock Building Society, the A$90m IPO of Xenith IP, the sale of a stake in TopShop Australia to Myer, and a number of sponsor-led bids in the healthcare sector.
In 2015, Nick left Investec to join Christian at VCA Partners. Nick holds a Bachelor of Laws from the University of New South Wales and a Bachelor of Finance from the University of Newcastle. He is a keen cyclist and motorcyclist.
Read Less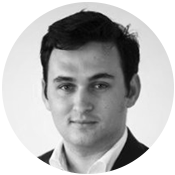 James Tennant is an experienced Venture Capitalist and Investment Banker with over 10 years' experience working in the United States and Australia across the financial services, defence and technology industries. He has a deep understanding of defence and aerospace industries.
James started his career in corporate finance working with companies such as Shaw and Partners andClinton Capital Partners where he successfully raised equity capital for many small and medium sized companies. He has worked on transactions from Seed, Series A, B to Exit including transactions such as, Lumitron Technologies, WithYouWithMe, Internet2.0, MyEmergencyDr and AgriWebb.
James is currently a Captain in the Australian Army.
Read More
In 2020 James moved to San Francisco to join Ridgeline Partners – an independent venture capital group focused on defence and national security technologies.  While at Ridgeline, James led investments such as SatelliteVu, Psionic, Myriota, Gilmour Space and Q-Ctrl.
Since returning to Australia he has continued to work in the dual-use (Government and Commercial) sectors running groups like The Australian Defence Investment Group and advising dual use technology companies on market access. James graduated from the University of Sydney with a Bachelor of Commerce, holds a Diploma in Applied Finance from the Macquarie University Applied Finance Centre and completed management courses at Harvard University in Private Equity and Venture Capital.
He is a keen motorsport enthusiast, and you can find him working on his 1964 MG B which he enjoys racing around Australia during time off from work.
Read Less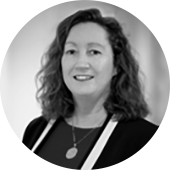 Major General Simone Wilkie AO completed 35 years of service in the Australian Army and retired from active duty as a Major General in 2018. She held a range of leadership positions across Army and Defence in telecommunications, education and training, strategic logistics and health, and was the Chief of Staff to the Chief of Army. Simone has operational experience in Cambodia, Iraq, and Afghanistan. During her service, she was recognised with a Distinguished Service Commendation, a US Bronze Star, and is an Officer of the Order of Australia.
Read More
Since 2018, Simone has provided strategic defence advice to the Queensland Government and Defence industry. She has accompanied defence industry delegations to the USA, co-chaired defence and security dialogues with US Indo Pacific Command, and was also a Defence Technologies Professor at Deakin University. She is a Member of the Defence Honours and Awards Tribunal, a Senior Advisor for Boston Consulting Group, and conducts Project Assurance Reviews for Defence. She has held Director positions in NFP organisations and has been an AFL Commissioner since 2015.
Simone has a Bachelor of Human Resource Development, and holds post graduate qualifications in Telecommunications, Strategic and Defence Studies. She has completed the Harvard Business School Advanced Management Program and is an AICD Member. Simone is a strong advocate for innovation and future workforces through emerging technologies, along with women in leadership. She is a sports nut and enjoys travelling and gardening.
Read Less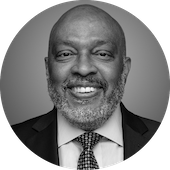 Lieutenant General Vince Stewart, USMC (Ret.)
Former Director of Defense Intelligence, USMC General Officer
Retired Marine Corps Lieutenant General Vince Stewart served as Deputy Commander of United States Cyber Command from 2017 to 2019 and the 20th Director of the Defense Intelligence Agency from 2015 to 2017.
As Deputy Director of United States Cyber Command, Vince had responsibility for a workforce of more than 10,000 tasked with securing the Department of Defense's Information Network, which encompasses three million users in 140 countries, 15,000 distinct networks, and six thousand physical locations. Before his assignments at the Department of Defense, Stewart served successively as Director of Intelligence for the Marine Corps and Commanding General, Marine Forces Cyberspace Command.
Read More
During his time leading the Defense Intelligence Agency, Stewart oversaw a global organization of more than 16,000 people operating in over 100 countries, providing intelligence assessments directly to the President of the United States and Congress, and serving as chief military intelligence advisor to the Secretary of Defense and Chairman of the Joint Chiefs of Staff.
Stewart holds a Bachelor of Arts in History from Western Illinois University, a Master of Arts in National Security and Strategic Studies from the United States Naval War College, and a Master of Science in National Resource Strategy from the National Defense University.
Read Less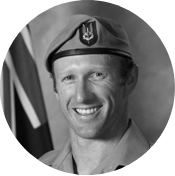 Mark Donaldson VC is an Australian soldier and a recipient of the Victoria Cross for Australia, the highest award in the Australian honours system. He was presented with the decoration by the Governor-General of Australia, Quentin Bryce, in a ceremony in Canberra on 16 January 2009.
On 25 January 2010, Mr Donaldson was named the 2010 Young Australian of the Year. After receiving the award, Donaldson continued to serve in the ADF until 2017.
From 2018 – 2021, Mr Donaldson was a Strategic Advisor for Boeing Defence Australia.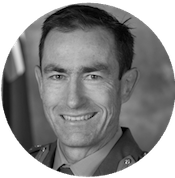 Brigadier Ian Langford (Ret.) DSC and Bars, PhD
During his 30 year career, Ian commanded the 2nd Commando Regiment, as well as multiple Special Operations Task Groups in Afghanistan, Iraq, and on domestic counter-terrorism duties. Ian has also led at the strategic level, responsible for the Army's future strategic investments, future concepts and capabilities, major capital acquisitions and critical sustainment systems as the Head of Land Capability on two separate occasions in both 2019/20 and again in 2022.
Read More
Ian is a Distinguished Graduate of the United States Marine Corps Command and Staff College and the School of Advanced Warfighting.
Ian holds a Bachelor's degree in Management, a Master of Arts, a Master of Defence Studies, a Master of Strategic Studies and a Doctor of Philosophy from Deakin University.
Read Less